Services
Our commitment is to the wellbeing of every person who contacts us. With each new client we create a carefully tailored care plan that includes clear goals based on the client's preferences and our extensive knowledge of the latest evidence-based practices.
The first step in the process is the formation of the relationship between you and your chosen therapist. Then, depending on the type of trauma you have experienced, you will choose from a menu of options to create the optimum program for your recovery. Our clinicians are trained in the most current and empirically validated methods of trauma treatment, and are also involved in cutting edge research that is deepening the understanding and treatment of trauma. Our therapists are also highly trained in the treatment of disorders commonly associated with trauma, such as depression, anxiety, phobias and ADHD.

Our services include:

Assessment
A proper assessment can help you understand what trauma related disorder you may be suffering from, and the best way to treat it. We use the most empirically validated and effective assessment measures developed for diagnoses such as PTSD, Depression, Panic Disorder, ADHD and others. We can provide you or your child a full psychological assessment, or help you pinpoint a specific issue.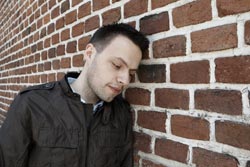 Individual Counseling for Children, Adolescents and Adults
While research shows that younger adolescents may benefit more from family-based approaches, older adolescents and adults struggling with the effects of trauma often benefit from individual counseling with a skilled clinician. Our therapists are trained in a variety of proven approaches to support you in understanding and overcoming your trauma response. Whether you are in need of support for a short-term period of crisis, or are looking for help in challenging long-standing patterns that are holding you back, individual therapy is a powerful tool for enhancing your potential for happiness, growth and satisfaction.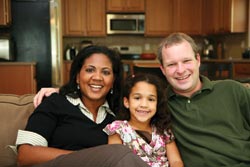 Couples and Family Counseling
Little is more important to us than the primary relationships in our lives. When these lifelines to others are challenged by the response to trauma, it can take a huge toll on our mental health and wellbeing. BATC offers both couple and family counseling for those who are struggling with existing primary relationships and individual counseling and for those who are having difficulty in achieving and sustaining satisfactory relationships. Working together with an experienced therapist allows for an understanding of how the effects of trauma are impacting your relationships, and the development of healthier strategies for creating and maintaining deeply satisfying and fulfilling relationships with partners, family and friends.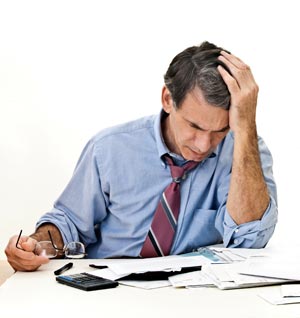 Eye Movement Desensitization and Reprocessing
EMDR is an effective form of psychotherapy that was developed to treat trauma-related disorders caused by distressing events or situations that have overwhelmed normal cognitive and neurological coping mechanisms. The therapy integrates elements of cognitive-behavioral theory and other treatment approaches with bilateral eye movements or other forms of rhythmic stimulation. This "dual stimulation" distinguishes EMDR from other trauma therapies and can result in the effective access to the traumatic memories which have been fragmented and hidden by our powerful negative emotions. This access makes it possible for the client and therapist to work together to reprocess the traumatic memories, thereby diminishing their lingering effects and empowering the client to move on from the trauma.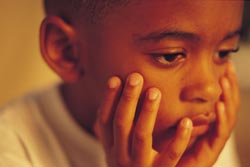 Parent-Child Interaction Therapy
PCIT is one of the most powerful, effective and proven treatment approaches for supporting families with preschool and school-aged children who have been exposed to trauma. Whether your child has witnessed one severe traumatic event, or has suffered abuse for many years, PCIT can help. Parents of biological, adopted and foster children often see improvements after just a few sessions. Numerous studies show that within 15 weeks of coaching, significant positive changes occur such as decreases in caregiver stress, increases in children's self-esteem, impulse-control and cooperation, and enhanced connection and satisfaction in the parent-child bond.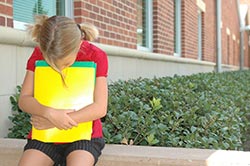 Trauma Focused Cognitive Behavioral Therapy
Trauma-focused cognitive behavioral therapy (TF-CBT) is an evidence-based treatment approach shown to help children, adolescents, and their caretakers overcome trauma-related difficulties. It is designed to reduce negative emotional and behavioral responses following child sexual abuse and other traumatic events. The treatment, based on learning and cognitive theories, addresses distorted beliefs and attributions related to the abuse and provides a supportive environment in which children are encouraged to talk about their traumatic experience. TF-CBT also helps parents who were not abusive to cope effectively with their own emotional distress and develop skills that support their children.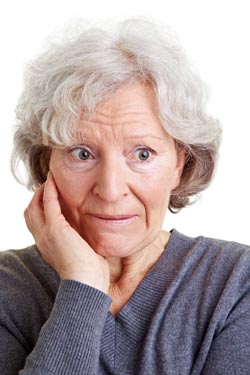 Exposure Therapy
Exposure treatment is a technique that is widely used in cognitive-behavioral therapy (CBT). Exposure treatment is used for a variety of anxiety and trauma related disorders. Generally speaking, exposure treatment involves presenting a patient with anxiety-producing material for a long enough time to decrease the intensity of their emotional reaction. As a result, the feared situation or object no longer makes the patient anxious. Exposure treatment can be carried out in real situations, which is called in vivo exposure; or it can be done through imagination, which is called imaginal exposure.
Cognitive Behavioral Therapy for Anxiety and Depression

Cognitive-behavioral therapy is an action-oriented form of therapy that assumes that maladaptive, or faulty, thinking patterns cause maladaptive behavior and "negative" emotions. Maladaptive behavior is considered any behavior that is counter-productive or interferes with everyday living. The treatment focus is on changing an individual's thoughts in order to change his or her behavior and emotional state. CBT is considered one of the leading treatments for anxiety and depression, often surpassing medication in terms of long-term effectiveness.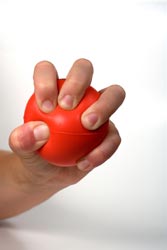 ADHD Treatment
Those suffering from ADHD have often been exposed to long-standing educational, vocational and relational traumas. At Bay Area Trauma Center, we provide assessment and treatment for children and adults who are struggling with attention and concentration problems, hyperactivity, and/or impulsivity. Our treatment usually consists of a proper assessment, followed by behavioral, cognitive and relational counseling, in conjunction with trauma treatment.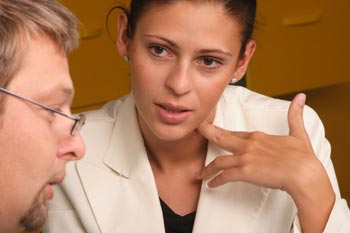 Clinical Consultation
Our clinical staff possesses skills and experience in providing supervision to developing clinicians and clinical consultation to licensed mental health professionals looking for support with specific challenges in their work, or to enhance their general clinical acumen. At BATC we provide other clinicians with invaluable consultation on specific clinical cases, ethical issues in therapy and professional practice, and ongoing professional development.

Training for Individuals and Organizations
As a multidisciplinary team, our clinical staff offers the highest quality of professional training for individuals and organizations seeking to enhance their clinical skills in the treatment of trauma and its related disorders. Our staff has provided training for numerous clinics and community organizations in a variety of areas including:
Multicultural Sensitivity for Mental Health Professionals
Strength-Based Practice
Team Building in Clinical Settings
Family Therapy
Parent-Child Interaction Training
Motivational Interviewing
Trauma-Focused Cognitive Behavioral Therapy (TFCBT)
Program Development and Outcome Evaluation
HIV Prevention and Education for Mental Health Agencies
Cognitive-Behavioral Treatment of Phobias, Panic Disorder and Agoraphobia
Wellness Training
Team Building and Cohesion
Working with Foster Care Youth
Residential Counselor - Concepts and Skills
Solution-Focused Therapy
Narrative Therapy
Prevention and Treatment of Vicarious Trauma and Burnout for Frontline Clinicians

Let our experienced staff tailor a training specific to the needs of your clinic or organization.


We provide services to children and adults, couples and families in San Francisco and Marin County, and trainings throughout California.